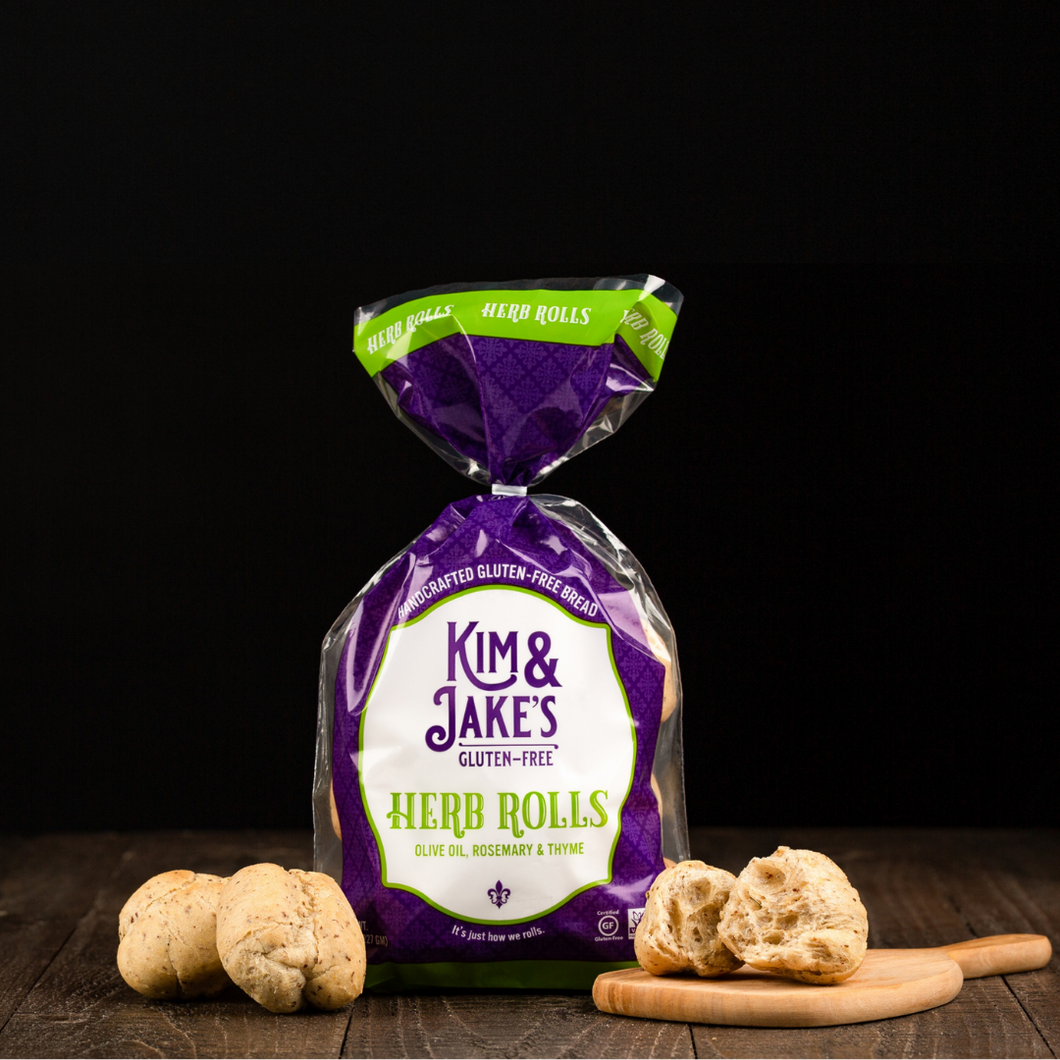 Herb Roll, 8 count. It's How We ROLLS!
Regular price $4.99 $4.99 Sale
Serve up a taste of Europe with our gluten-free olive oil, rosemary and thyme Herb Rolls. Best enjoyed warm and slathered with your favorite savory spread.
Ingredients: Oat flour, tapioca starch, flax meal, water, sunflower oil, fermented sorghum flour, salt, xanthan gum, olive oil, rosemary, thyme.
Reheat Instructions: For optimal eating, reheat refrigerated rolls in a preheated 400 degree oven for approximately 5-6 minutes. If rolls are frozen, add 3 minutes and reduce temperature to 375 degrees. View Full Nutritional Panel »