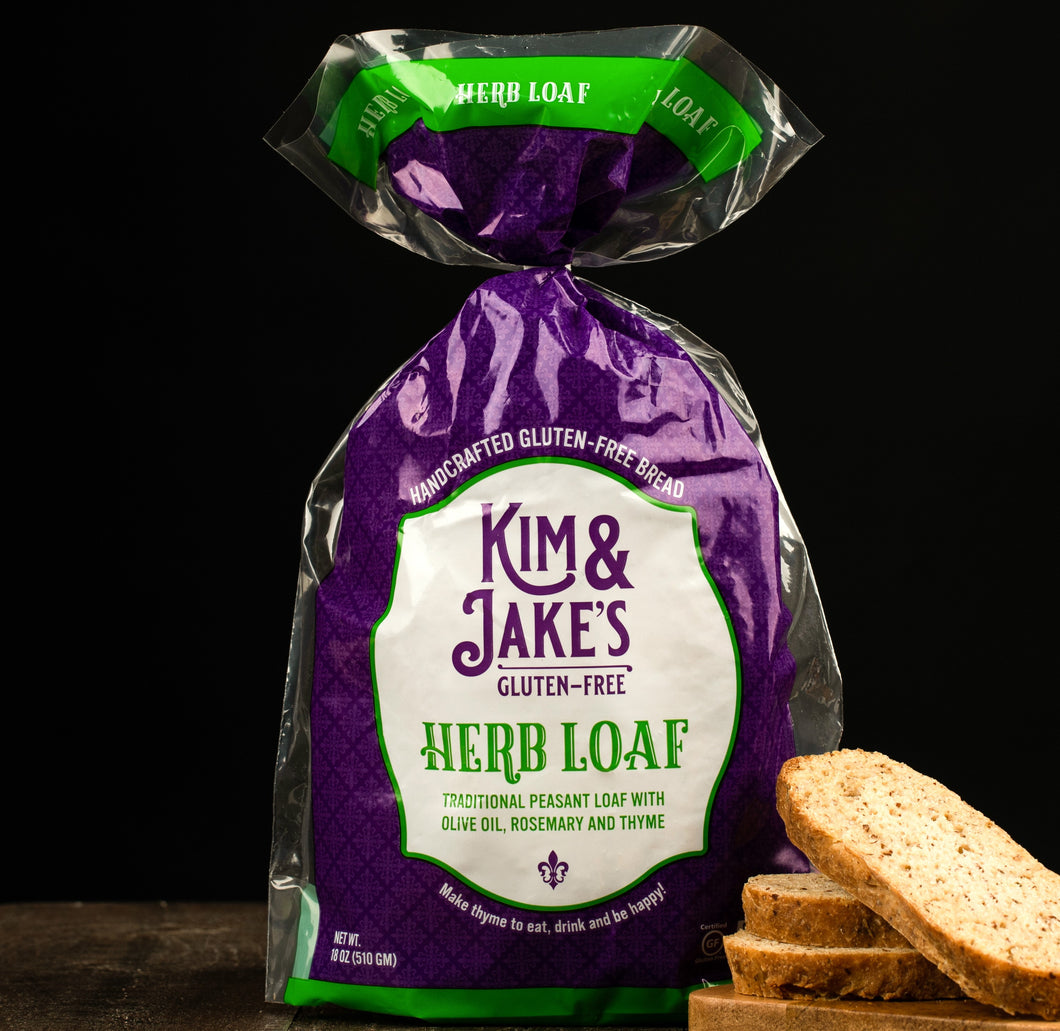 Olive Oil and Herb Peasant Loaf
An Italian version of our most popular!  Our delicious bread can make even a peasant feel like a king, and our Peasant Loaf does just that.
Ingredients: Oat flour, tapioca starch, sunflower oil, olive oil, flax meal, fermented sorghum flour, salt, xanthan gum, dried rosemary, dried thyme.
Reheat Instructions: For optimal eating, reheat refrigerated loaf in a preheated 400 degree oven for approximately 10 minutes. If loaf is frozen, add 5 minutes and reduce temperature to 375 degrees.